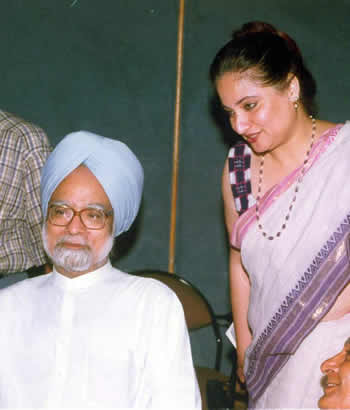 Government and private organizations often call upon her to advise them in the conceptualizing and selection process for special functions, that need to showcase India. Among the regular clients are"
Dept of Culture,
Dept of Tourism,
Delhi Government,
Travel and tourism bodies,agencies and planners.
The Indian Conventions Promotion Bureau, the apex body of Conference Organizers, Event Managers, Exhibition and convention promoters have twice invited Arshiya to showcase her work as an example of exciting and excellent examples of creative planning.
Education and Training Institutes- covering fields of Management, Media and Arts Studies, have called on her to advise them in their curriculum, event design and arts education.