Arshiya Sethi has been contributing to the discourse around cultural issues, commenting on cultural events and has been addressing forums serving the arts of India.
For twenty years she has lectured on classical and traditional arts, and related aspects of Indology.
For over thirty years she has anchored programs of classical dance and music, and National and International Arts' Festivals where her introductions in a style uniquely her own has succinctly helped contextualize the art form and relate it to the organic nature of the Indian arts.
Among these Festival is-
Indian Council for Cultural Relations (ICCR)
Sangeet Natak Akademi (SNA),
Khajuraho Dance Festival,
Konark Festival,
RPG festival in aid of the Rajiv Gandhi Foundation,
Ananya- the Delhi Government Festival
World Tourism Day Event
Sankranti Mahotsava, and the
Antiquity Festival of Arts…….and so many more.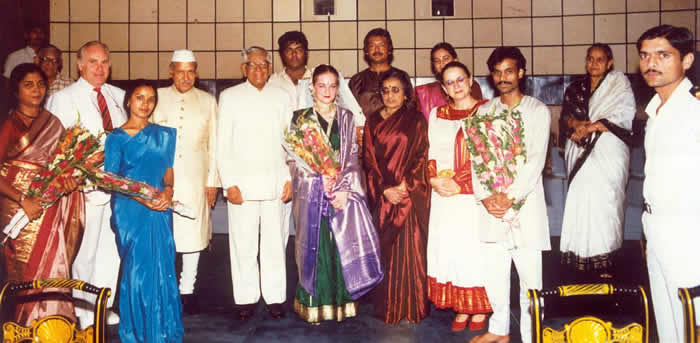 Live commentary for State events with an arts component, including the Republic Day Parade; live from Rajpath and the National Festival of Folk Dances to celebrate the Republic has been anchored by her in the past.
She has also anchored protocol events for visiting Heads of State and Government, introducing them to the richness and nuances of Indian Arts.