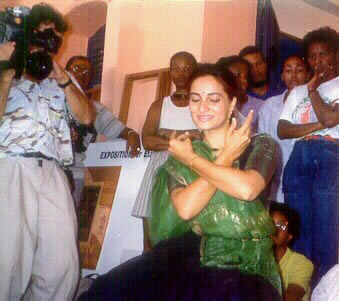 She has closely studied Indian Classical Dance, at both, the practical and theoretical levels. The late Guru Kanhaiya Lal Jawada, of the Jaipur Kathak Kendra, and his son Shri. Hemant Jawada, trained her in the Jaipur Gharana of Kathak.
Specialized training in Kathak's unique "Bhav Batana" art was undertaken with Late. Maharaj Krishan Kumar in 1990-1991.
Arshiya has also learnt ballroom dances like Waltz, Salsa, Tango, Jive from the late Kiran Kilgaria.